Jewelry Repair
Wear & Love Your Jewelry
Enjoy your jewelry, and we are here when your rings or other items need some love. Visit us for a free estimate to get your jewelry repaired.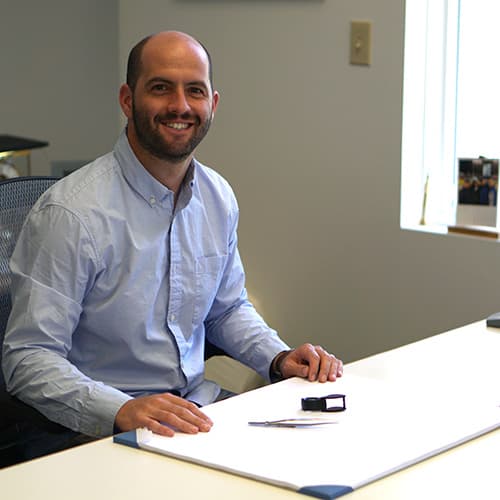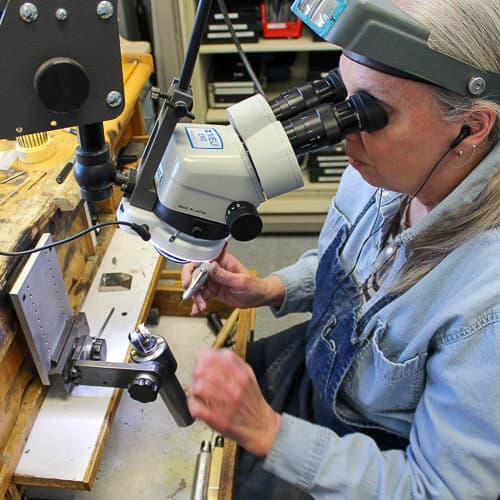 We want to help you with any of your jewelry repairs in our state-of-the-art jewelry shop. At Dolgins, Marsha, a master jeweler who started at Dolgin's in Kansas City over 40 years ago. We have the experience to fix any problem and ensure it will last well into the future. Our jewelry store in Overland Park, KS is equipped with all the latest technology including a laser welder and bench scope to make sure your repair is completed correctly. For more information on watch repair, click here.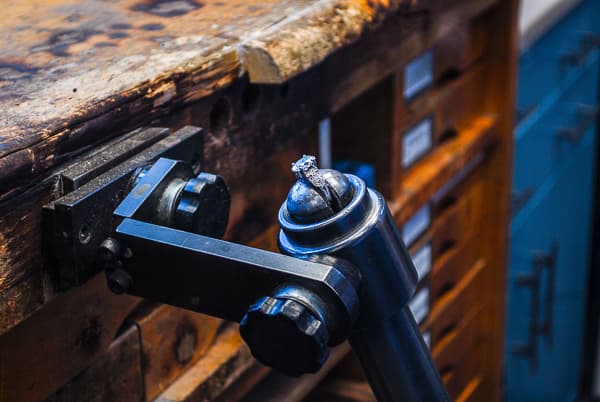 Example Repair
Emerald Engagement Ring Restoration
We originally custom-made this 14 karat yellow gold engagement ring and wedding band in the 1990s. It featured a stunning emerald with two round diamond accents and a channel set band.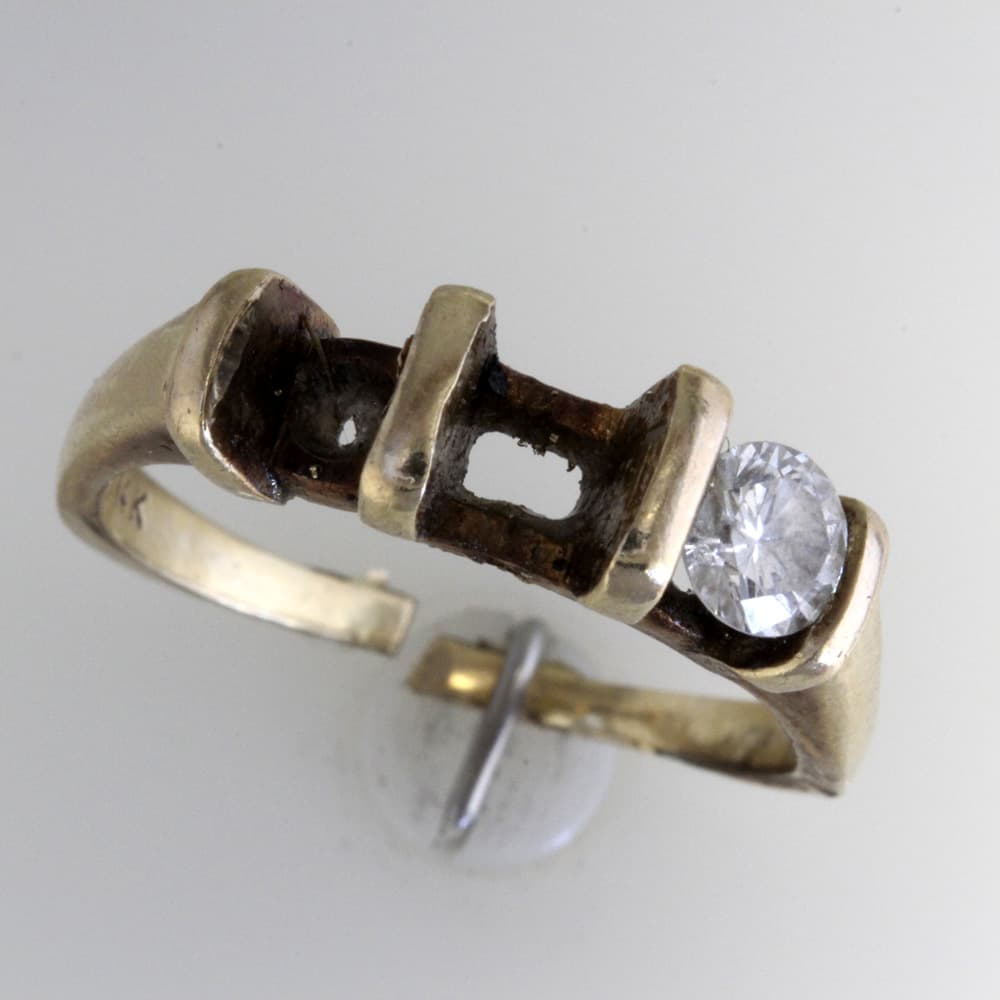 Reconstruct The Gold Ring.

The ring had worn, so we rebuild the prongs, the shank, and the channels with 14 karat yellow gold maing the ring look new again.

Recut And Polish Emerald.

Emeralds are soft, and this one has abraided and chipped. We had our lapidary repolish the stone, so it sparkled again.

Reset And Refinish.

We finished the ring by resetting the original emerald and diamonds. Once polished, the ring was restored to how it looked when she and her husband first purchased it.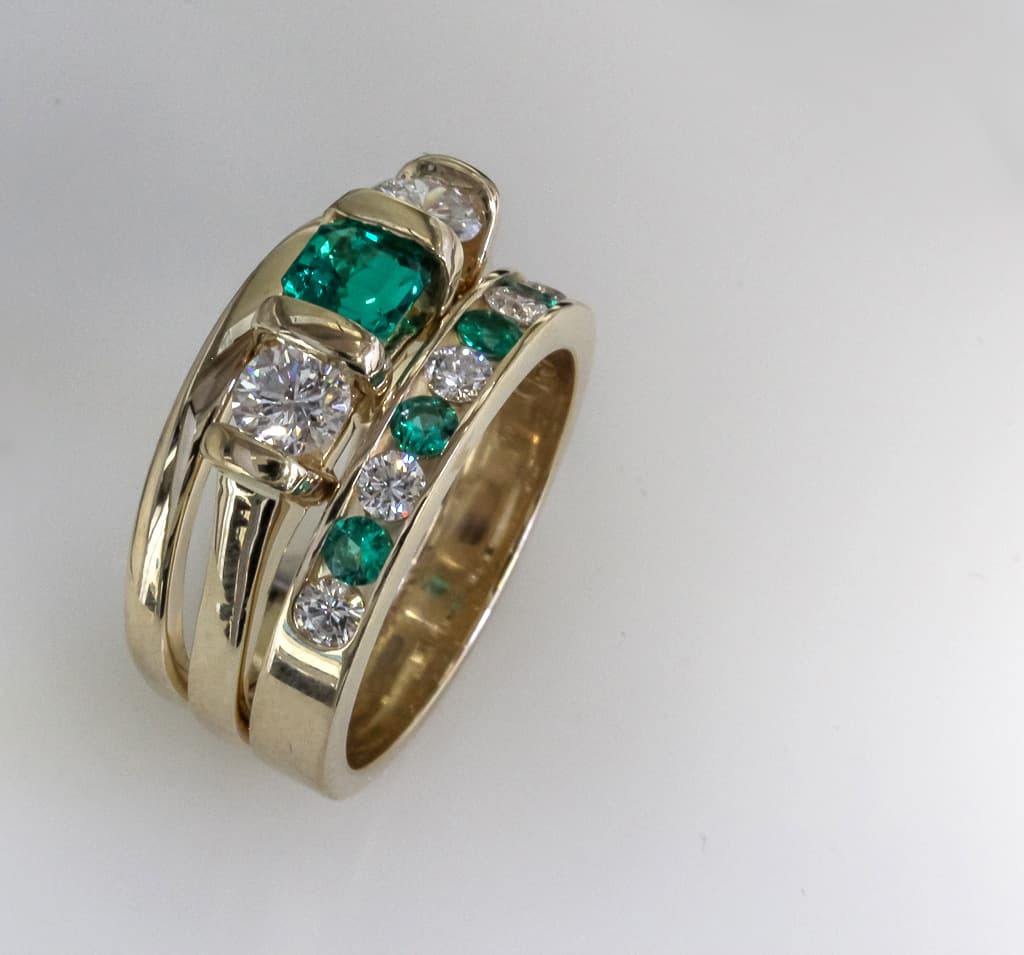 Common Jewelry Repairs
Each repair is different, but here are some frequent ones. Prices do vary depending on the work and material involved. We complete give you a free estimate before we begin working on the piece.
FAQ
Frequenty Asked Questions About Jewelry Repairs
Do you have a guarantee?

We complete repairs to the best of our ability and stand behind our work with a handshake rather than some legal corporate policy. The exact guarantee depends on the nature of the work and are discussed with the initial estimate. Also, we do have insurance to cover monetary loss if a repair does not go smoothly. Ultimately, we want you to wear and enjoy your piece rather than worrying about it.
How long do repairs take?

A good rule of thumb is one week. Certain times of the year, we are busier, so the repair may take a little longer. Complicated repairs often take longer than a week especially if the repair has multiple steps involved. If you are on a time crunch, let us know, and we can determine if we can accommodate.
Do you repair or size "while you wait"?

No, and we suggest you avoid places that do. First, our shop is busy enough that we cannot operate like that. Second, no one does their best work with someone waiting and staring at them. Third, sizing rings can be complicated and often takes longer than you would want to wait. For example, our thorough cleaning process which is necessary to complete before soldering or welding on gold or platinum often takes hours. I can assure you most jewelry repairs are completed in our small office. We are well-qualified and insured, so you can feel comfortable leaving your valuables with us.
Do you repair silver or costume jewelry?

No, we limit ourselves to fine jewelry. For us to work on silver jewelry, we have to charge about the same as we would for a gold or platinum piece, which most people are not willing to pay. Also, fine jewelry uses techniques and materials which wear better and are easier to repair versus costume jewelry. If a piece of silver or costume jewelry breaks, I suggest returning it to wherever it was purchased.
Do you ever advise against repairing a piece of jewelry?

Fine jewelry does wear out. On occasion, we will advise you against completing a repair. Jewelry, especially rings and bracelets, do wear out as gold slowly wears down. Yes, we can almost always fix them, but some repairs we do not suggest completing because the price of a new piece may be less.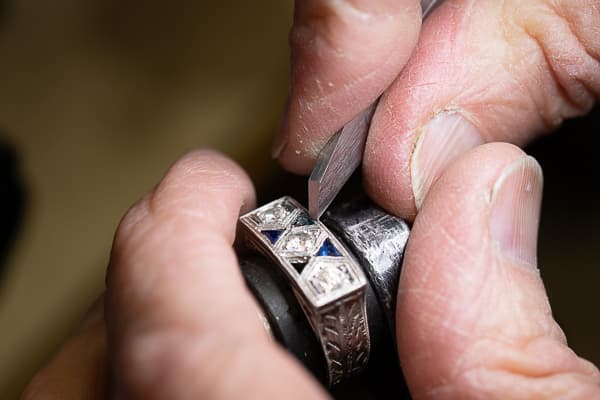 Dolgin's did a wonderful job refurbishing a ring I inherited from my mother after she passed away recently. They understood the sentimental value of the piece of jewelry, and they cleaned, sized and restored it to be even more beautiful than I imagined! They went above and beyond to replace everything to how it had been originally. I will treasure this ring for the rest of my life, and pass it along to the next generation. Thank you so much for your help!