Jewelry Repair
Wear & Love Your Jewelry
Enjoy your jewelry, and we are here when your rings or other items need some love.
Basic Information
I want to help you with any of your jewelry repairs in my state-of-the-art jewelry shop. I work alongside Marsha, a master jeweler who started working with me at Dolgin's in Kansas City over 40 years ago. We have the experience to fix any problem and ensure it will last well into the future. My jewelry store in Overland Park, KS is equipped with all the latest technology including our laser welder and bench scope to make sure your repair is completed correctly.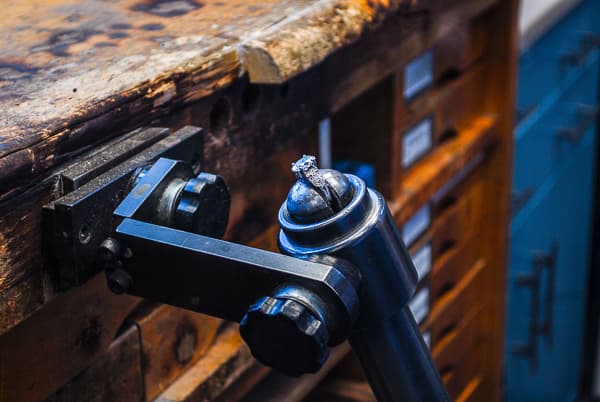 Example Repair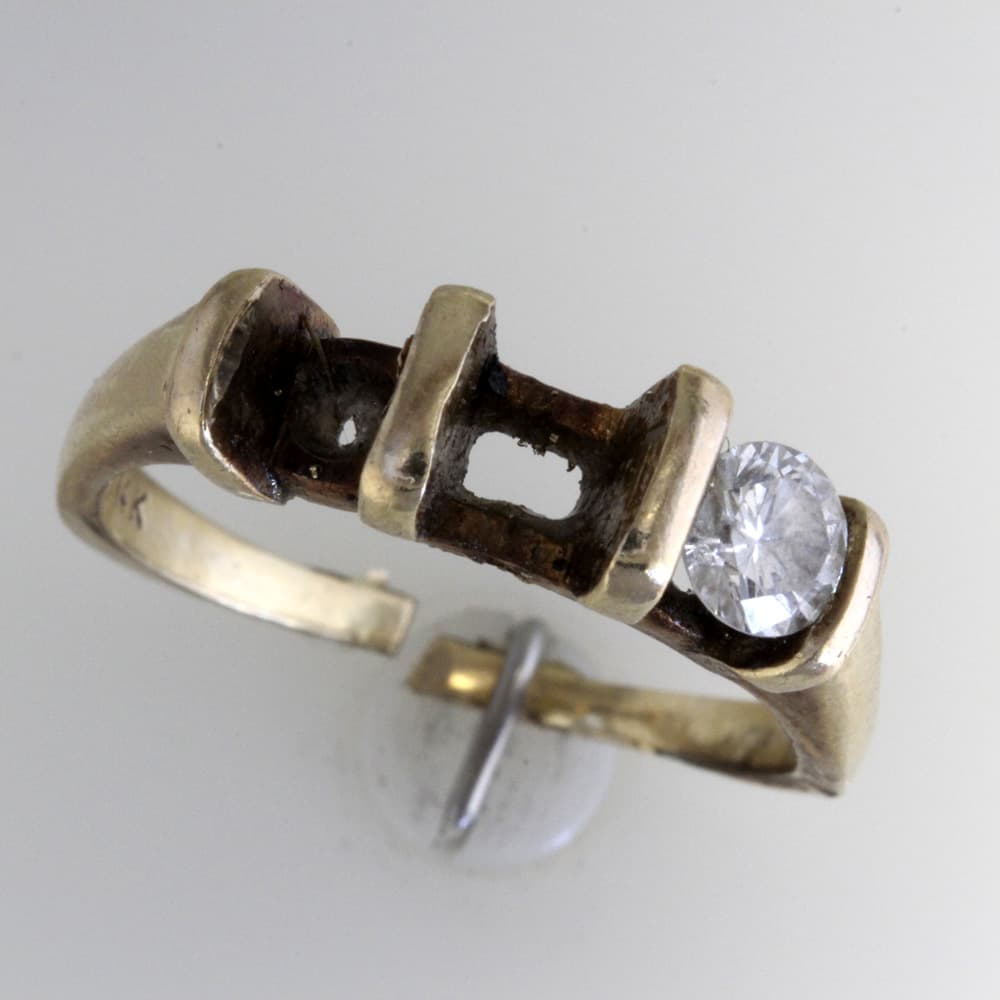 How It Started
How it arrived after years of wear. The emeralds were abraided, diamonds fallen out, and shank damaged.
What We Did
Work in progress on Marsha bench repairing the shank, repolishing the emerald, and refinshing the ring.
How It Ended
The ring completely repaired just like the day she and her husband purchased it.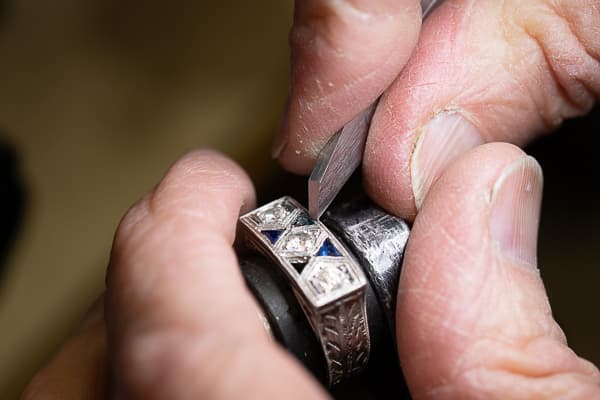 Dolgin's did a wonderful job refurbishing a ring I inherited from my mother after she passed away recently. They understood the sentimental value of the piece of jewelry, and they cleaned, sized and restored it to be even more beautiful than I imagined! They went above and beyond to replace everything to how it had been originally. I will treasure this ring for the rest of my life, and pass it along to the next generation. Thank you so much for your help!
Common Jewelry Repairs
Ring Sizing
Fingers change size, and our rings can change size with them. We have the experience to size wedding & engagement rings, Costco rings, and about anything else in gold or platinum. Ring sizings are completed in our office.
Re-tipping and prong replacement
The metal holding diamonds and gemstones in jewelry wears away over years. We can rebuild them up or completely replace them using our laser welder.
Diamond and Gemstone setting and resetting
Diamonds and gemstones often need a new setting often because the metal has worn down. We set diamonds, sapphires, rubies, and more in our shop.
Rhodium plating (Dipping)
White gold rings are commonly plated with rhodium as the final step to get the metal white.
Replacing earring backs and/or posts
We like high quality security backs for earrings, so you do not lose them. We also can find you fiction backs and more.
Restring Pearls
The silk cord that makes the necklace wears out. We can restring pearls with the proper knots.
Cleaning Fine Jewelry
We professional clean jewelry so it sparkles nicely.
Watch Repair
We professional clean jewelry so it sparkles nicely.
Learn More
Polishing/Recutting Diamonds or Gemstones
We professional clean jewelry so it sparkles nicely.